On the trail of vineyards (IV): BOBET MICHELINI
RAÜL BOBET. Castell d'Encús, Talarn, Lleida Spain. "Nessun dorma".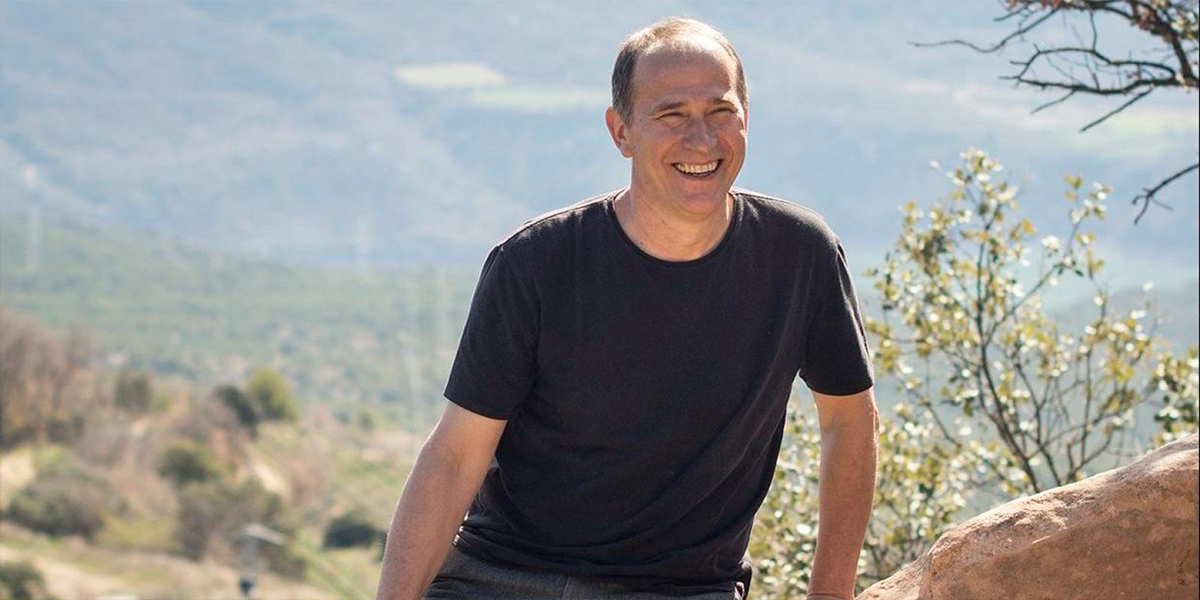 We return to Spain. Lleida.
Castell d'Encus is an estate, a wooded mass, of about 95 hectares, located at the kilometre 5 of the road from Tremp to Santa Engràcia, that is in the part of Pallars which is called Jussà, existing another one which is Sobirà. The first is below, i.e., the furthest from the Pyrenees, the second is naturally above. I remember the Yuso and Suso that we have in La Rioja and which refer to the Monastery (below) and the Hermitage (above) of San Millán de la Cogolla.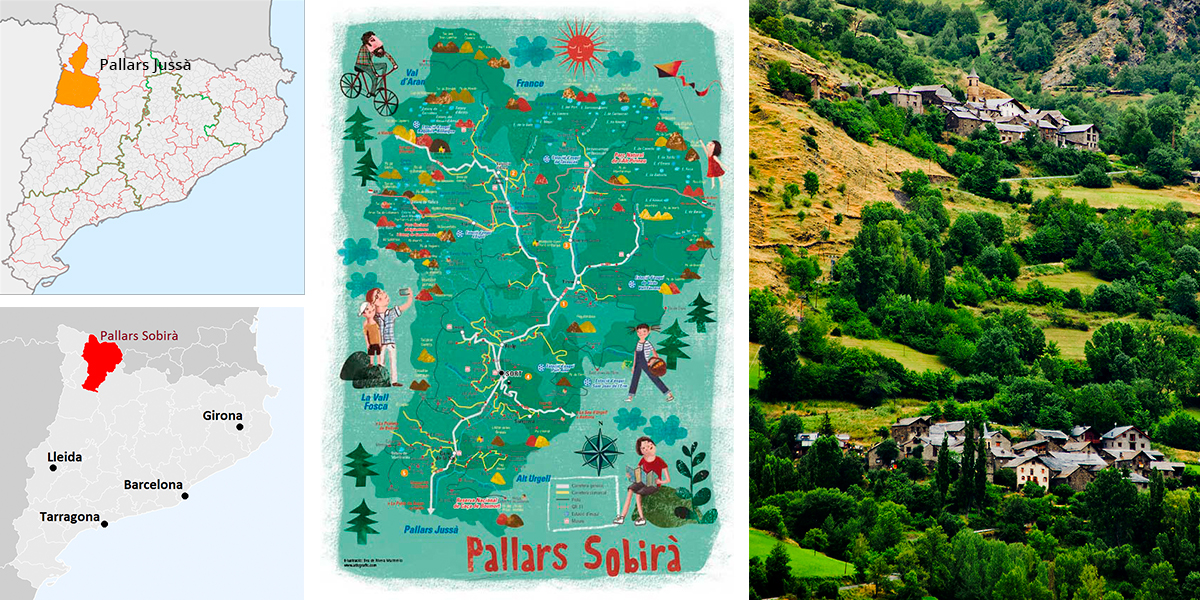 It is a game among monks, and even more so when it comes to wine.
It is part of the D.O. Costers del Segre.
It offers us the panoramic view that opens up to infinity from the place:
"That over there is Aigüestortes, further away is the Besiberri, Ordesa is there, the Aneto…, this opposite is the village of Santa Engracia."
It seems that Raül Bobet arrived at this enchanted and enchanting setting – after his experience in the Priorat and perhaps tired of it – by mistake or perdition (in the sense of "being lost"), perhaps as if by magic, or perhaps by chance, although it is well known that to encounter chance you have to look for it.

There he was spellbound. 23 hectares of vines of the most diverse varieties (cabernet sauvignon, cabernet franc, merlot, pinot noir, syrah, petit verdot, sauvignon blanc, riesling semillon and albariño) were planted on calcareous loamy soils, with low organic matter content, subjected to a continental climate, with high thermal contrast between night and day, cultivated according to the rules of organic agriculture.
A winery of modern design was built, prepared to operate by gravity in all processes, and equipped with the most advanced technology, which includes the use of geothermal energy, reducing energy costs and environmental impact.

The same work of art still preserves a hermitage, watchtower and fermentation vats dug out of the rock, which may date back to the 12th century, the work of hospitaller monks of the Order of Malta, whose former use has been restored or given new ones (such as a music room or a meditation centre).

With such a background we are able to glimpse the magic of the place and appreciate the words of Raül Bobet:
"Making wine is not laissez faire. To succeed you have to use your intuition and know how to interpret nature. You are the one who leads the way. And that's what you put your soul into. Grapes are not natural, as almost nothing else is. It is a human invention derived from mixing the pollen of the Vitis vitaceae. Wine is created, it is not natural, its 'raison d'être' is one hundred percent anthropological. All important things are".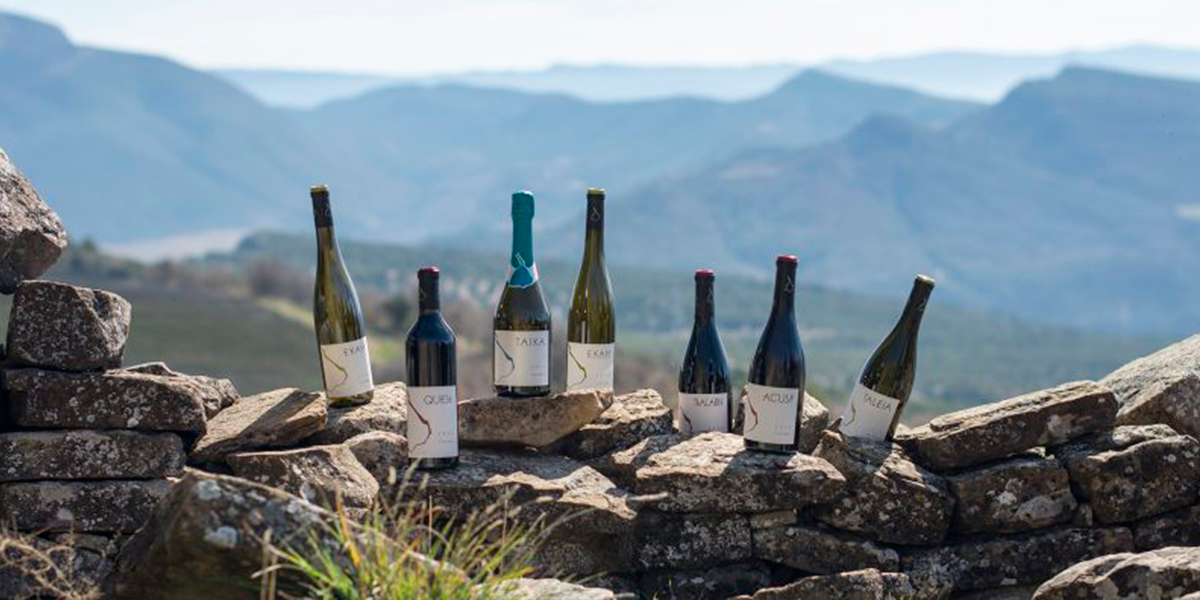 We will understand them better if we accompany them with some of his wines. Very diverse as proof of the "heterogeneity" that he preaches and practices: "in the vineyard…, in the way of making wine…". The brands sound all like Sanskrit, which is the sacred language: "Ekam", "Taleia", "Thalarn", "Acusp", "Majjan", Taïka". But not all the words sound like that, for instance, "Quest", which naturally "has to do with asking questions", and, may I add, multiplying the answers.
"I believe that wine has a magical quality: it is preserved. If you go to the countryside and pick a flower, which also has a magical halo, the flower withers. But if you start from a vine and work the vine in a natural way, it absorbs part of that landscape. And this is magical because you can also take it from one place to another and that essence remains".
We vow once again to try to go where the essence is born. May the wine also be a memory afterwards.
MATÍAS MICHELINI. Zorzal, Passionate Wines, SuperUco. Mendoza. Mendoza. Argentina. "In praise of madness".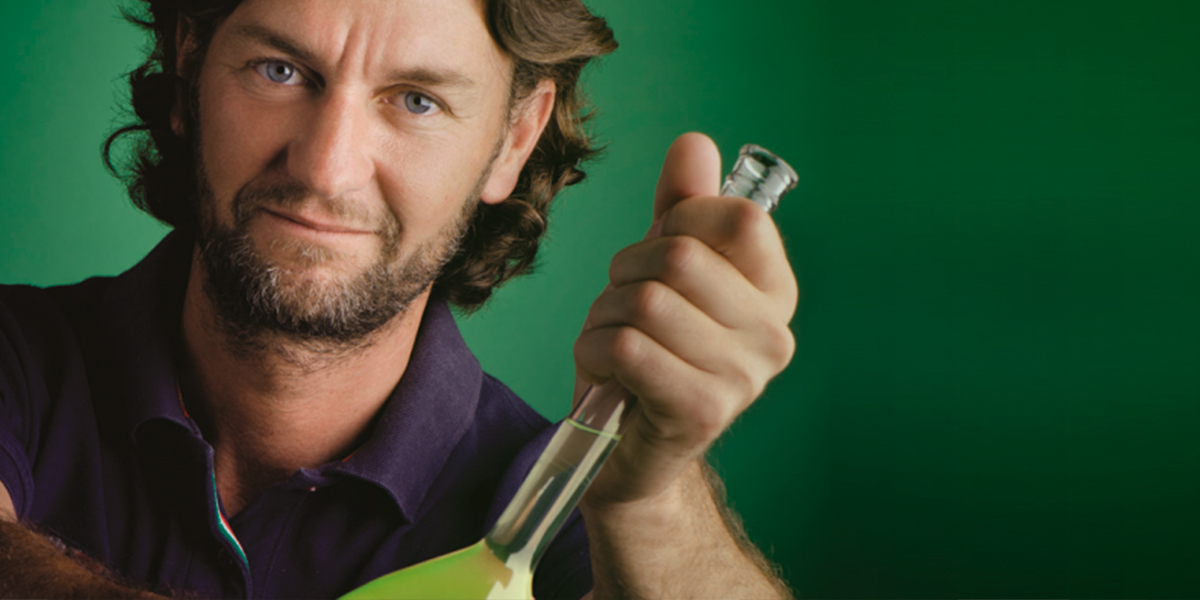 We cross the Atlantic again, although now in the opposite sense and in the opposite direction. Southern Hemisphere. Argentina. Mendoza: "One hundred and ninety thousand hectares of hydroponic vineyards, irrigated by drip or flood, a great peculiarity of Mendoza's culture unthinkable in Europe".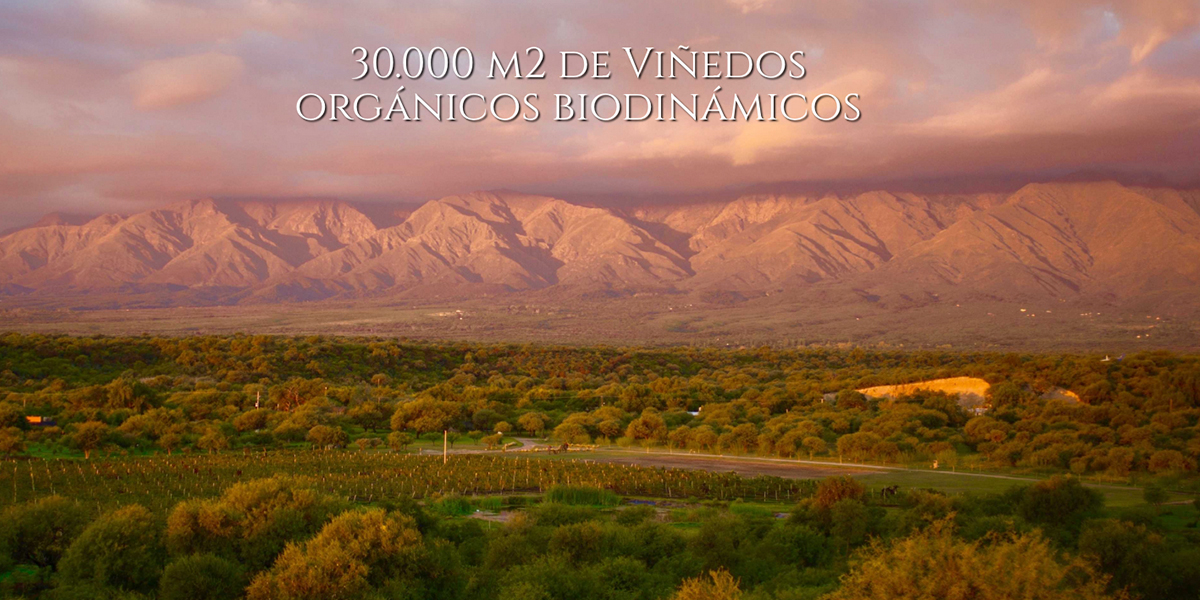 Everything here must therefore be big, and not least the Michelini family, which is devoted to winemaking. The reason for the trip could be Matias, who has earned worldwide renown. Once there, we learn that his three brothers, a sister-in-law and even his son since he was five years old are also involved.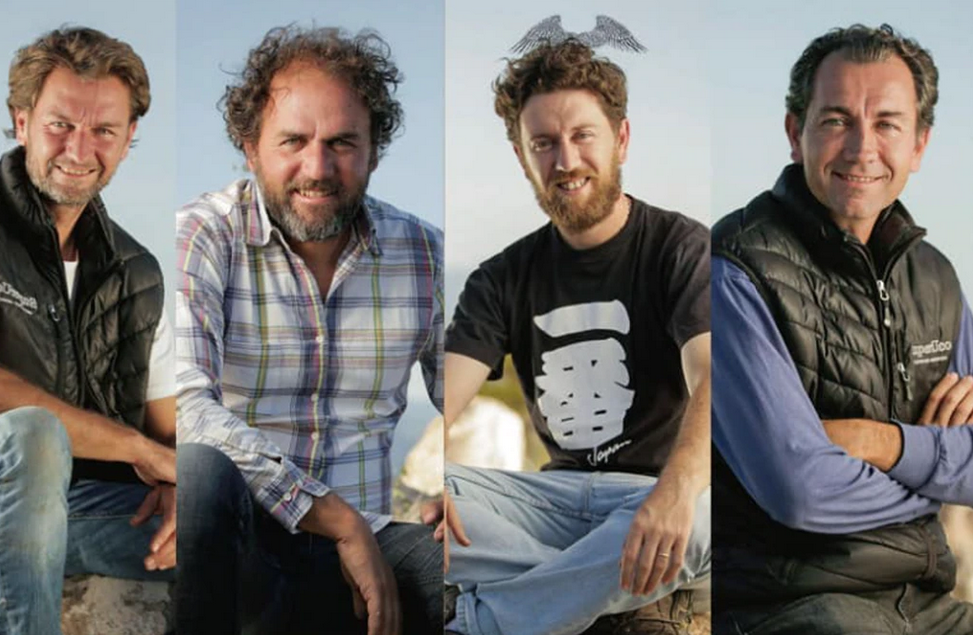 And of course, the number of wines he makes is also disproportionate (geometric progression, since he also makes them blended in different family proportions). Twenty-two different wines, he tells us in the book, but today we can be sure that there are many more. As well as other collaborations in other countries, such as the one he maintains here with Zorzal wineries in Navarra, due to the fortuitous coincidence of their names. He can also be found in El Bierzo.
This is how the book defines Matías Michelini:
"His mission is linked to the revolutionary path: to change Argentinian wine through a contemplative look at the living soil and a freedom that he tirelessly proclaims. He seeks energy, water, freshness and the salt of life. He is non-conformist and curious. Although he defines himself as the anti-hero, he is a born leader who stays away from fashions".

And this is how he defines his wines:
 "They are free, expressive wines, mountain wines, wines that speak of the mountain range. They are wines of altitude, of soil. They are wild wines that speak of the place where we are, where we live; and that convey the passion and energy that we employ to make them".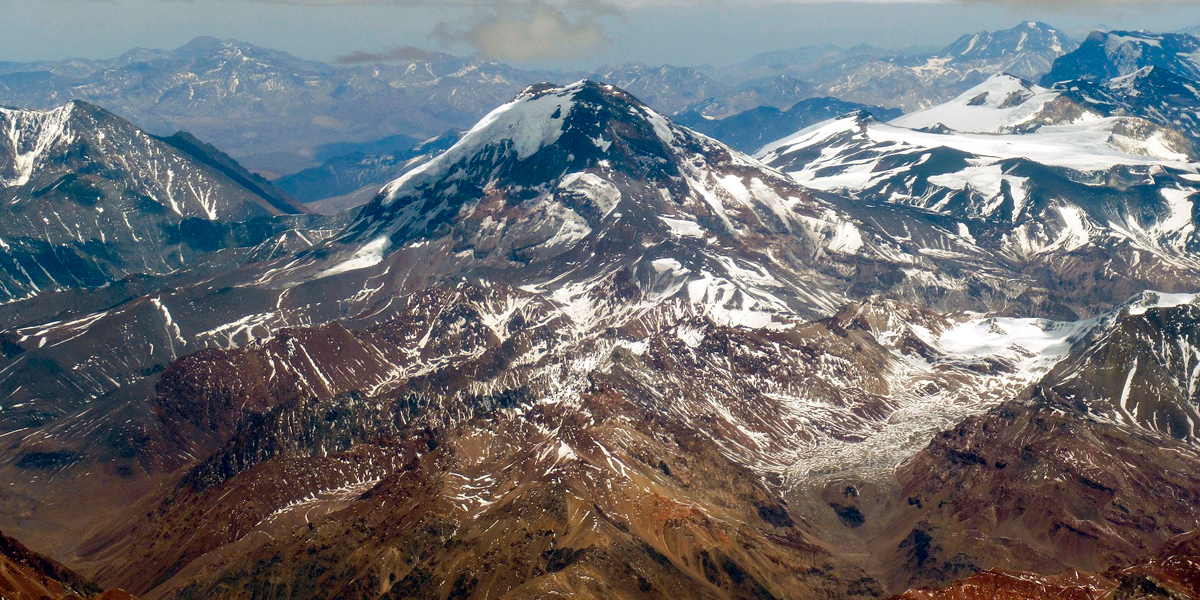 The mountain range is obviously the Andes; the altitude of the vineyards is between 600 and 1500 metres, and the place where they live is Tupungato on the slopes of the volcano of the same name, which reaches an altitude of 6750 metres. It is natural that the name was given by the Huarpe ethnic group that lived there in the 16th century, as well as the fact that it means "viewpoint of the stars".
In such an immense horizontal and vertical space, passion and energy are a must.
Most of the visit is dedicated to the tasting of many of these wines.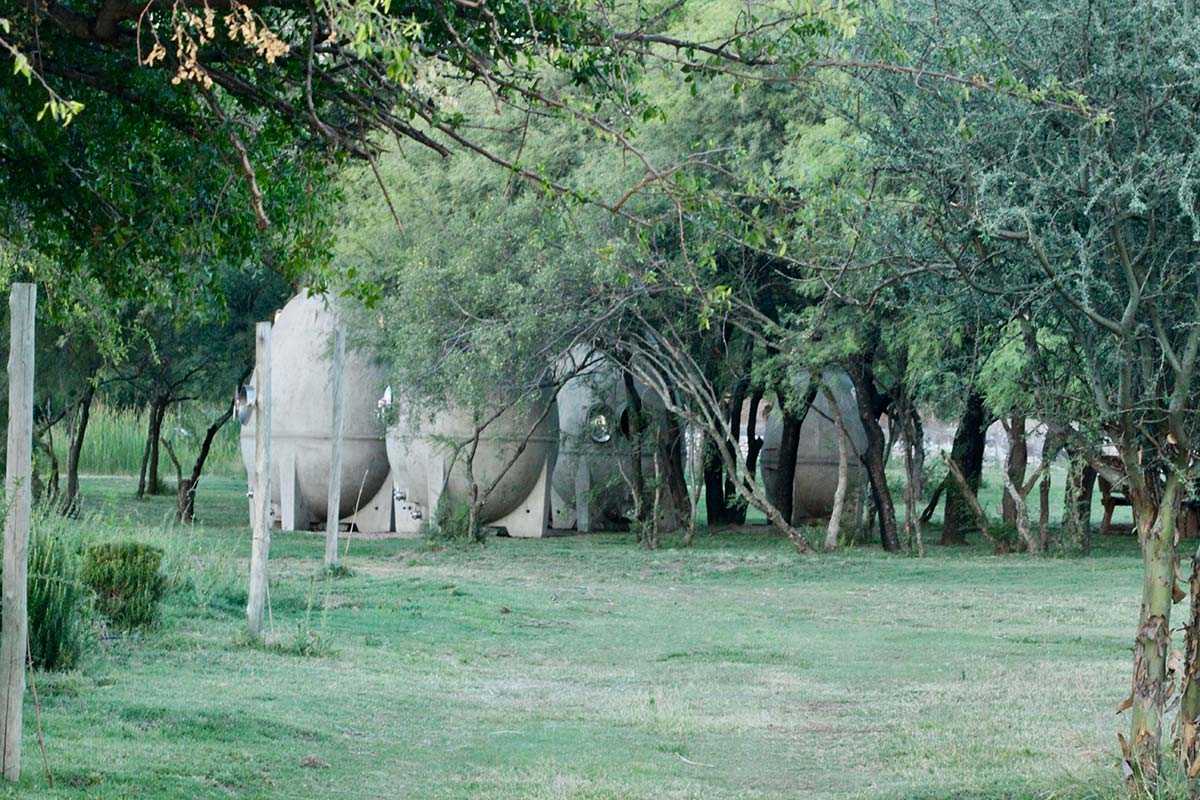 Any temptation to make a synthesis or any attempt to classify is impossible. In the most diverse soils, where up to nine different grape varieties can be counted; where fermentation and ageing take place in the most varied of containers – ovens, tanks, barrels – in the most diverse of materials – plastic, steel, cement, wood, clay – and with the most diverse of methods – from carbonic maceration to multi-fermentation. This is produced by successively incorporating into the vat grapes from four different plots harvested separately and progressively (over a period of about forty days), so that the addition of fresh grapes paralyses the fermentation of the previously deposited grapes, until the bubbling starts again…
"Demented" wine, that is how he calls the result of this process, because to conceive it you have to be very insane as well as have a great mind. In other words, a very well thought-out insanity. Like his whole project.
https://www.macrobertandcanals.com/larioja/wp-content/uploads/2022/04/entrada.jpg
573
709
Maria / administradora
https://www.macrobertandcanals.com/larioja/wp-content/uploads/2021/03/logo_vinoslarioja.png
Maria / administradora
2022-04-28 18:07:03
2022-05-23 11:07:09
On the trail of vineyards (IV): BOBET MICHELINI