On the trail of vineyards (II): MOUEIX and LALOU LEROY
We continue reading Josep Roca and Inma Puig's book, Tras las viñas. We return to the old continent. And to the regions where wine became mythical: Bordeaux and Burgundy (always in order of appearance). The names of the people interviewed may not ring a bell, but the wineries they represent will undoubtedly be familiar to us.
CHRISTIAN MOUEIX: Jean-Pierre Moueix Cellars, Pomerol, Bordeaux, France. "A walk in the clouds".
The leap from California to Bordeaux is astronomical in terms of concept, but it is a go and return trip.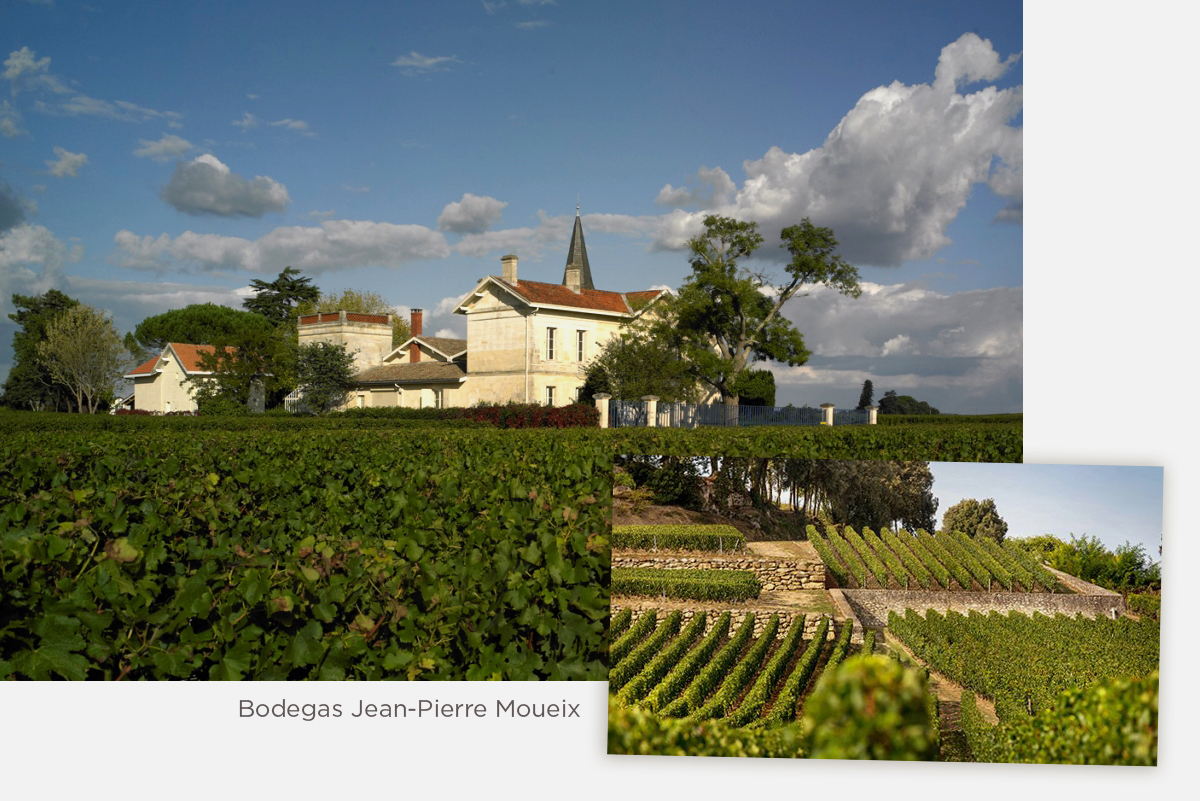 We are talking about none other than Pétrus, the quintessential Pomerol, on the "right bank" of Bordeaux. We are referring to the second generation of a family winery, to Christian Moueix, in charge of the cellars founded by his father, Jean-Pierre. (You know the cliché about family wineries, the second generation is the one of consolidation, the third the one of liquidation. Businesses cannot stand family joint ventures. The Napoleonic Code and its system of the legitimate, i.e., compulsory quotas in favour of certain heirs, has a lot to do with it).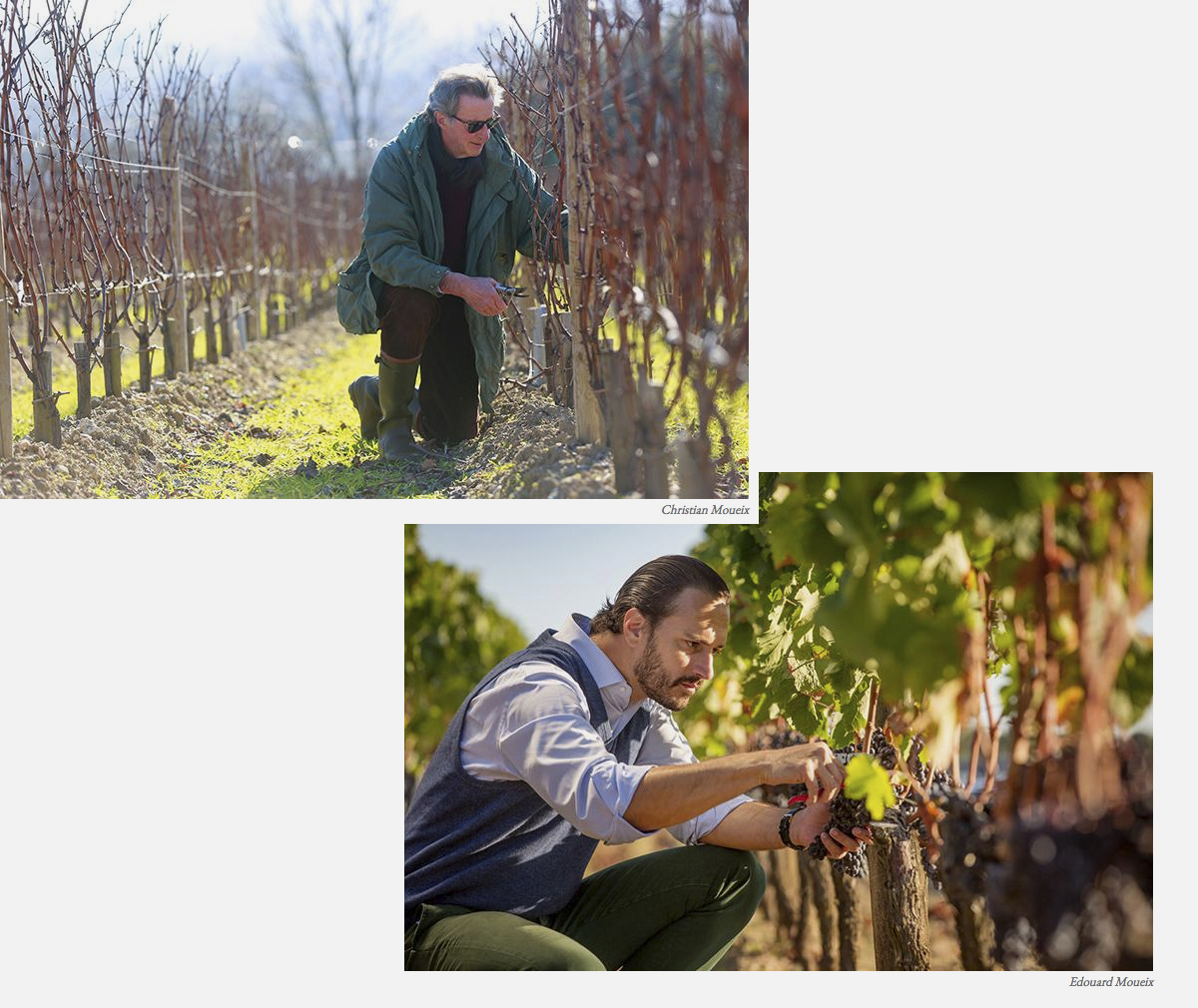 In addition to Château Pétrus, the book also contains stories of the second brands: Château Lafleur Pétrus, Trotanoy and Château Hosanna; as well as the journey back to the Dominus Estate that Christian Moueix founded in 1982 precisely in Oakville and precisely also under the guidance of Robert Mondavi, but let us remain here with the old tradition.
Pomerol is essentially clay plus Merlot.
Let us pay attention to the words of "winemaking" – more a winegrower than an oenologist by vocation -, which tie in very well with the last words of our previous instalment:
"Wine is a message. That's why I don't look for perfection but for harmony. Perfection is something abstract, and harmony is something concrete".
Most definitely, harmony:
"Harmony is the key to obtain quality, it is something very difficult to achieve in life. It requires a lot of wisdom to achieve it. It goes beyond the balance between the parts.
«Harmony implies elegance», that would be my definition".
Ah, perfection! That aspiration that is so destructive of what is intrinsically human, however human its aspiration may be. A legitimate aspiration, perhaps even inevitable, but also inevitably disruptive of the harmony of the cosmos. Can human imperfection appreciate the perfection of wine?
Harmony puts man above technique, and attaches him to the ground:
"…it is a search for harmony between quantity and quality potential", "proportion between the volume of the harvest and the heat of the summer."
In this respect, there is a beautiful story of how in 1973 he began to cut grapes at an early stage of ripening, fearing that the amount of grapes he was harvesting would make it impossible for them to ripen properly. He earned widespread reproach, and in particular the angry and excommunicatory condemnation of the parish priest "for throwing God's work to the ground", although perhaps also the recognition of the future as "green pruning".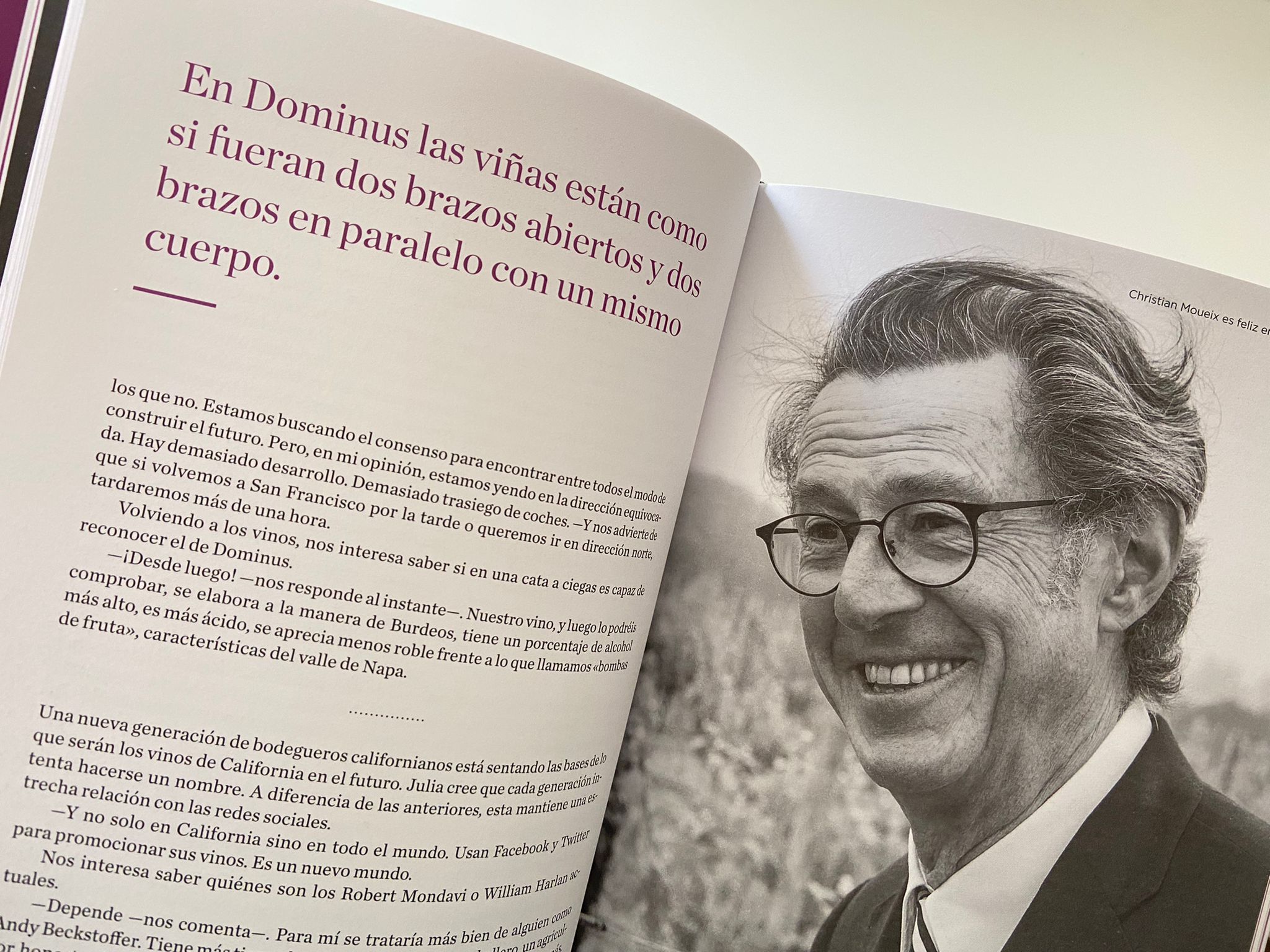 Wine is the perfect marriage (here, indeed) between man and nature.
 "I attach much less importance to an oenologist than to a winegrower… The winegrower is the creator, and the oenologist is the midwife".
"A cloud that passes at harvest time, a little rain at harvest time and the quality decreases".
The technique must help, not interfere. Another famous anecdote is that to avoid this loss of quality, he would hover over the vines with his helicopter to dry them after the downpour, although he later resorted to air blowers, when he realised that the water that the helicopter propellers removed from the leaves with their vertical blow came to fall on the bunches of grapes.
And a lot more to enjoy reading: questions about biodynamics, about viruses, about value and price, about drainage wells to avoid waterlogging…
And we continue with the essence of Burgundy: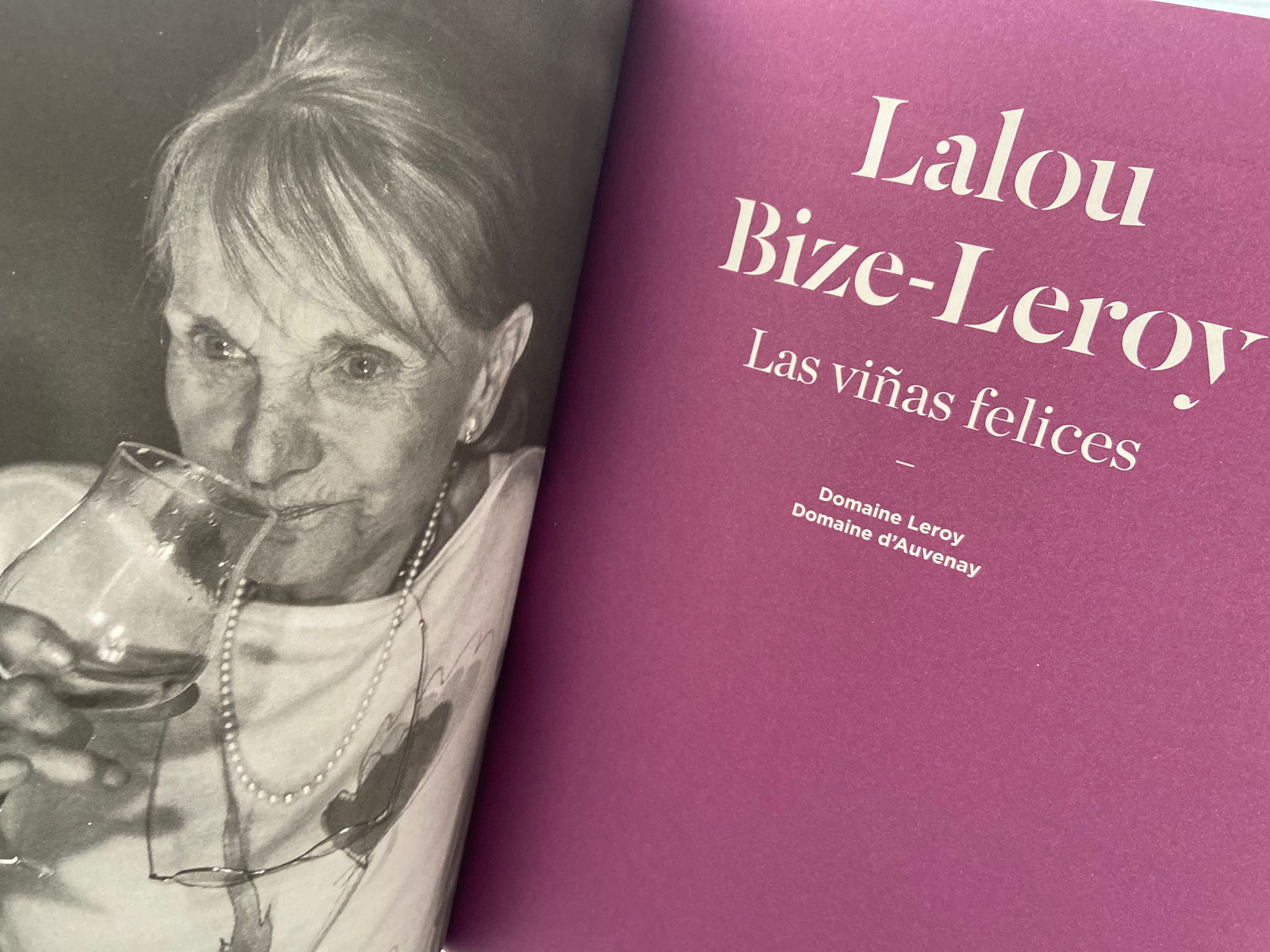 LALOU BIZE-LEROY Domaine Leroy. Domaine d'Auvenay. Vosne-Romanée, Burgundy. France "The happy vineyards".
Burgundy is the sum of terroirs.
We go hand in hand with a woman who is already a myth. Madame Marcelle Bize-Leroy. In the last words of the interview, she authorised the authors to call her Lalou, thus here we take the same liberty (it is no longer a name, it is a category). She was a Burgundian wine blood of many generations, négociante and wine distributor, co-manager of the mythical Domaine de la Romanée-Conti which she officially left in 1991, to devote herself to her Domaine which she had acquired a few years before.
Three hundred and fifty hectares of land between the two "Domaine", of which one hundred and eighty are cultivated and the rest woodland; and of those, one hundred and fifty hectares of vineyard, spread over 46 plots, with 26 appellation d'origine; moreover, in Auvenay, in only five hectares, 16 of the 26 aforementioned designations are produced.
The sublimation of Pinot noir.
"Biodynamic" estates. Although it is well specified:
"Biodynamics as a concept means nothing. Biodynamics implies respect for nature and living with the vine, knowing what it needs, trying to understand it and put yourself in its place".
And give it what it needs, it can be infusions or decoctions, or even "essential oils" ("oregano, cinnamon…"), even "homeopathy". But without falling into "mysticism", without refusing to recognise that "medicine", which in humans is also chemistry, is no less necessary in wines:
"I love wines too much to make them take any kind of risk. But it is true that with wines we can have the feeling that, if there is no sulphur in them, they are like an unvaccinated child"; he does not shy away from sulphur in wine: "a five percent solution in racking and two or three percent in bottling is not much, but it is something. It is necessary, it is as if a surgeon were to operate without washing his hands with alcohol".
Love of nature and common sense.
Now it is the authors who do the talking:
"Their whites are opulent, good-natured, sumptuous, with precise acidity and energy, while the reds are wrapped in viscous density, grippy nerve and fruity exuberance like few others."
Let us stick to these references -half a loaf is better than none-, as they are exclusive wines and, because of their price, often unaffordable.
 "The price is a way of showing respect for the wine. These wines deserve it. Each one has its own personality".
Beata illa, who can put it into practice.
https://www.macrobertandcanals.com/larioja/wp-content/uploads/2022/03/MOUEIX-entrada.png
573
709
Maria / administradora
https://www.macrobertandcanals.com/larioja/wp-content/uploads/2021/03/logo_vinoslarioja.png
Maria / administradora
2022-04-13 12:55:04
2022-05-23 10:47:26
On the trail of vineyards (II): MOUEIX and LALOU LEROY