Rioja, tradition is diversity
The D.O.Ca Rioja is one of the most important wine regions in the world. As a D.O. it was established in Spain in 1925, and was awarded the category of "Calificada" (qualified) – the only one to date – in 1991.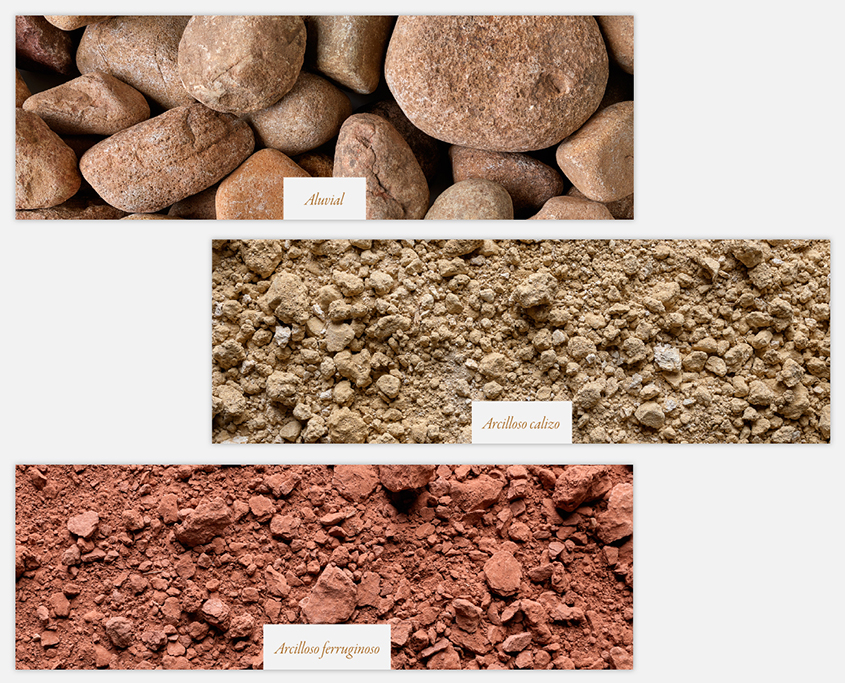 The D.O.Ca Rioja is a great valley that occupies about 150 square kilometres from east to west and 60 from north to south, distant another 100, in the north, from the Atlantic Ocean, surrounded by mountains to the north and south, crossed by a majestic river, the Ebro, of which another seven smaller rivers are tributaries, forming an equal number of valleys.
What characterises the Rioja, then, is its diversity of soils – clayey, limestone, ferruginous clay, alluvial… -; of crop heights – from 400 to 800 metres approximately, and rising -; of climates – Atlantic in the west, Mediterranean in the east; and of grape varieties – up to 40 different varieties have been counted, and although today there are far fewer of them recognised by the D.O.Ca., some of them are still present in the oldest vineyards. An expression of this diversity was the traditional way of making wines, with blends of varieties not only from within the vineyard itself, but also from different areas and sub-areas. In modern times, as new plantations have been planted, it has been possible to pay more attention to varietal wines.
Diversity of people too. Four autonomous communities participate in the designation. A hospitable land that today welcomes Bryan as it has welcomed so many in the past. All this encourages our spirit: tradition is diversity.
https://www.macrobertandcanals.com/larioja/wp-content/uploads/2020/07/Tradicion-es-diversidad_avanzado.jpg
970
1200
Maria / administradora
https://www.macrobertandcanals.com/larioja/wp-content/uploads/2021/03/logo_vinoslarioja.png
Maria / administradora
2020-11-03 09:00:27
2021-07-26 11:33:05
Rioja, tradition is diversity