When we tried to define our project with a perfect phrase, the following one appeared to be most inspirational: "Rioja, tradition is diversity".
Perhaps the inspiration was not so much so, but rather a reflex action of self-protection: can there be anything more diverse than a South African winemaker making Rioja wine? However, we do not believe that this was the spark that led us to connect tradition and diversity, but rather a more substantial one; not exactly an impulse to rebel, but certainly an affirmation. Affirmation of a project which is based on a denial: Rioja wine should not be identified, parameterized, with a certain type, in which the greatest weight of identification, perhaps even improvement, comes from an element which is not natural to the wine itself – it is not the climate, it is not the soil, it is not the plant – such as the wood of the barrels in which it must rest. It cannot be, and must not be, that the richness of the land of the Rioja is so constrained and consequently impoverished. Quality parameters are one thing and standardization is another. We cannot assume that it is tradition that has led to this standardization.
Our project, as you already know, is a young one. We have barely had time to attend seven harvests, to produce seven vintages. However, from the very beginning our course of action was established: to try to reflect in our wines all the richness and diversity of the variety of soils, vineyards and climates in this land -if they are naturally within our reach, which is no small matter.  Of course, we are obliged to use artificial elements -concrete, stainless steel, wood- but under no circumstances must these define the wine, nor alter its natural properties; at most they must contribute to enhancing them, to making them more perceptible.
Fortunately, a book published in 2017 by the local government entitled "Minority Vine Varieties in La Rioja", by Pedro Balda and Fernando Martínez de Toda, has recently fallen into our hands. In this book we have hopefully seen our aspirations scientifically confirmed.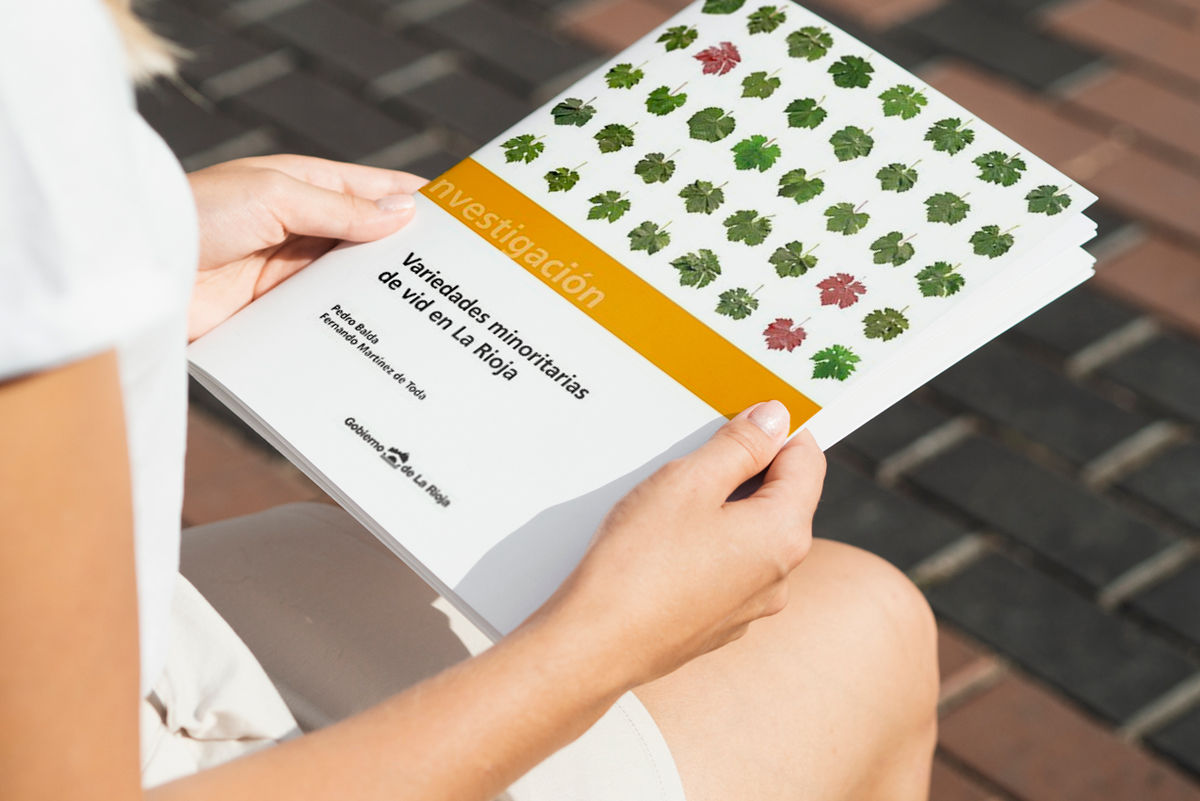 It contains what is surely the nicest part of the doctoral thesis that the former (with a PhD) wrote in 2014, under the direction of the latter, a University professor, and which we are told can be downloaded at the following link from the University of La Rioja: https://dialnet.unirioja.es/descarga/tesis/43838.pdf
In the foreword signed by the professor you can read:
"In general, in any wine-growing area, there are two types of winemaking culture. One, which we could call 'traditional', tries to obtain an increasingly better product, based on the region's own culture, that is to say, using traditional and typical vine varieties of the area and seeking as an end product a classic wine, although better produced than before. The other type of winemaking culture, which we could call 'modern', seeks a different product, more in line with current international tastes and uses foreign varieties, widely grown throughout the world and not traditional in the area concerned.
Both types of winemaking culture can produce high quality wines, and their main difference is that, in the first case, we are maintaining the genetic and cultural diversity typical of our Mediterranean culture and we are making our own wine, particular and different from the rest. However…"
End of quote, because we are not interested in addressing the ills that plague a standardized wine industry for sale, but rather to affirm our principle: "Rioja, tradition is diversity". And so much so that pages ahead in the PhD thesis, we see Bryan's presence portrayed in the "communication" of experiences that has shaped the tradition of Rioja wine: "In the case of La Rioja, an important communication route is the Ebro Valley and, at certain periods in its history, the Way of St. James. This has allowed not only the arrival of many varieties from faraway places but also an important circulation of ideas and viticulture and winemaking innovations".
Of course, participating in this affirmation requires participating in the idea that biodiversity is a great wealth, and that uniformity is monotony and poverty. It is therefore reasonable to get hooked onto the genetic heritage that we have inherited in this land, thanks precisely to the "traditionalism of the winegrower", as it is the one that has empirically adapted best to the circumstances of the soil and climate in which it develops, trying to understand it and improve it according to the times and circumstances that affect us; as there is no doubt that these supports change, are in fact changing, and perhaps, as the English would say, dramatically. In this respect, we should be grateful for the moves of something as naturally ultraconservative as the DOC Control Board in incorporating minority varieties into the land of Rioja (Maturana Tinta, Maturana Blanca, Tempranillo Blanco and Turruntés, 2008), or in recognising the particular characteristics of some vineyards, (not so much in admitting foreign varieties simply because they have proved successful in other designations of origin).
Thus, the varieties authorised in the Designation today are Tempranillo, Garnacha tinta, Graciano, Mazuelo and Maturana tinta (for red wines) and Viura, Malvasía, Garnacha blanca, Tempranillo blanco, Maturana blanca, Turruntés, Chardonay, Sauvignon blanc and Verdejo (for whites).
Before providing the ampelographic characteristics of 36 minority varieties under study, to which they add the ubiquitous Tempranillo as an appendix due to its reference value, the aforementioned authors express their concern about the serious loss of this diversity which humanity is witnessing, and which in the field of wine can be defined as the standardization of plantations – sometimes atypical or foreign – which in turn are standardized due to the exclusivity of the type of clone or rootstock. We could say that, in the artificial environment of the human being, the Darwinian natural selection is not produced by the quality or improvement of the species, but by its immediate and short-term economic yield.
"The preservation of viticultural biodiversity has three fundamental levels: biodiversity on rootstocks, inter-varietal biodiversity and intra-varietal biodiversity (between biotypes of the same variety)".
The configuration of the rootstock is a question that affects the planting of the vineyard; as a result of the phylloxera invasion, the winegrowers had to resort to grafting clones or biotypes of the desired variety onto a disease-resistant American rootstock.  This rootstock is the "trunk" that is planted in the ground, and therefore forms the vine on which the shoots will grow. The loss of biodiversity may occur here due to the standardization of rootstocks and the standardization of clones, but this is not an issue that we should address now since what we are going to explain here are our wines, and these today come from old or very old plantations, all of them post-phylloxera.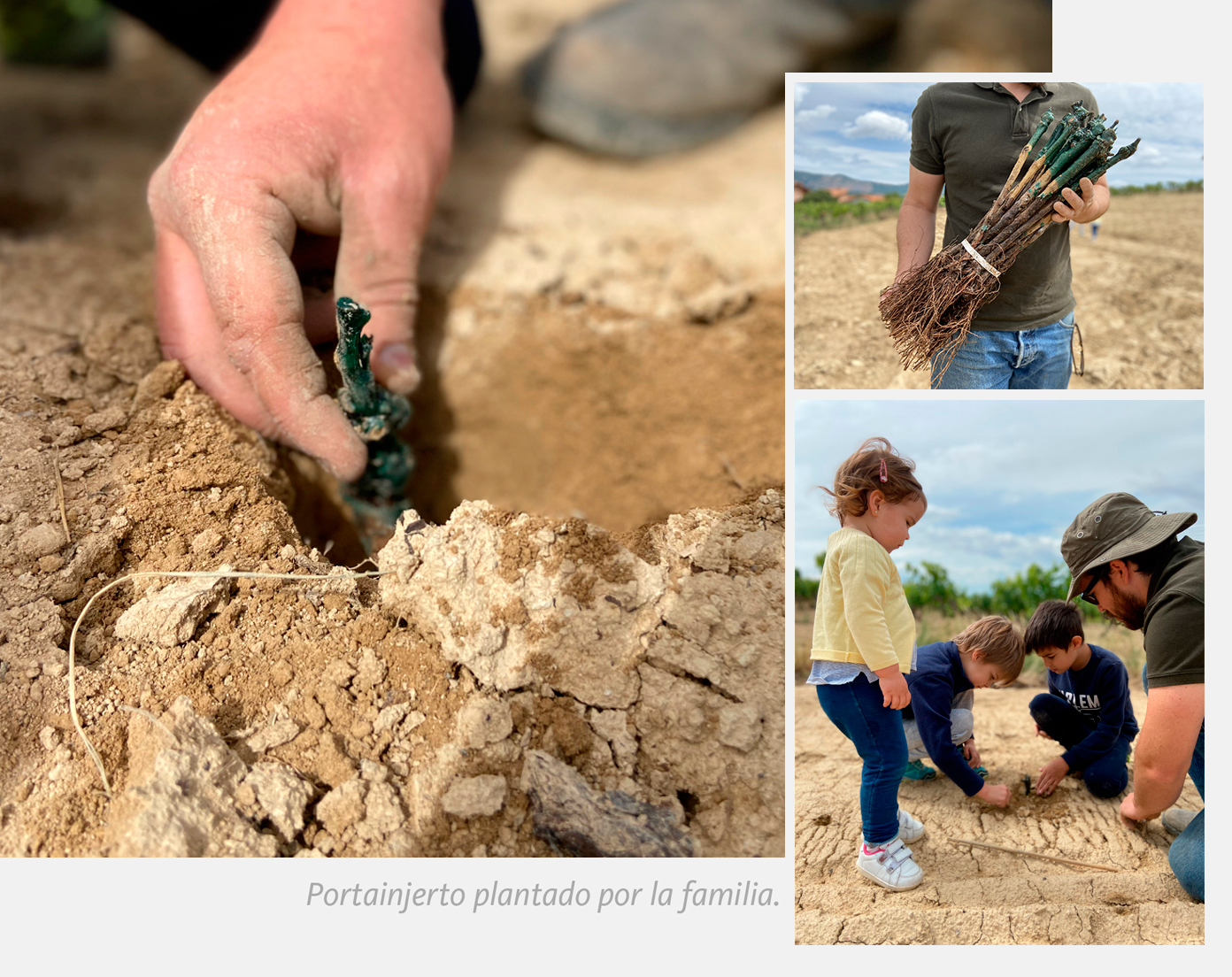 The intra-varietal biodiversity is present in our Laventura varieties. The inter-varietal biodiversity is present in La Nave (diversity of monovarietal plots, planted less than 35 years ago, thus complying with the new rules that do not allow inter-varietal mixing in the vineyard). And the inter and intra-varietal biodiversity is present in our unique vineyards or so-called Viñedos Singulares (Barranco del San Ginés). We will continue to explain all this in successive installments.
https://www.macrobertandcanals.com/larioja/wp-content/uploads/2020/12/biodiversidad-la-rioja.jpg
970
1200
Maria / administradora
https://www.macrobertandcanals.com/larioja/wp-content/uploads/2021/03/logo_vinoslarioja.png
Maria / administradora
2020-12-01 09:00:34
2021-07-26 11:32:16
VINEYARDS AND WINE: Biodiversity in the land of Rioja (I)